Service & Support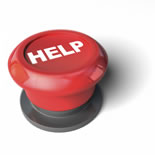 Our business is to support you. Period.
If you buy from us, we support you. If you continue to buy from us, we continue to support you. We like to keep it simple.
With any system you can have issues of some kind from time to time. And it always seems to be when you have the tightest deadlines, or the most important job. We can relate.
That's why we teach preventative maintenance, keep loaner machines available, and recommend economical service plans.
We demo and run the machines every day. We have continuous R & D for hardware and materials. Our reps work on solving customers' problems and enhancing their work flow. Between all of our specialists, we have nearly a century's worth of experiences to draw upon.
Call us at 1-800-232-8018.
We welcome your call!